Hello new week!

Confession: I stayed up reading about various homeopathic remedies and finding out who the latest pregnant celebrity is. Odd mix I know. In general I try not to get caught up in the whole celebrity gossip thing (uh, unless I'm in a long shopping line or waiting room), but when it comes to celebrity mommy's my curiosity gets the better of me.
Anyways, I find I need to aim for balance in my downtime, even though I don't always find it. If I read or look at too much mindless fluff then I really don't feel refreshed or inspired afterwards, but if I read something educational, inspirational, funny or creative and artistic it's a great pick-me-up and I think it's time well spent — if my priorities are in line. Plus I usually feel inspired to want to exhibit some of those same qualities to the best of my ability.
What about you? Is there something you enjoy that you also feel like you need to be moderate about?
* Lots of Fall Fest photos in the October gallery! *
 ::: Things I'm thankful for :::
242. husband sweeping and mopping the entire house for me. such love.
243. lots of lounging around reading
244. blue handprints on our walls from naughty little boys. still looked cute.
245. grandma coming in two weeks to stay with us!
246. my mom sending me a pocket planner. so thoughtful
247. a night out with friends
248. 6 year old helping wash dishes
249. writing time
250. listening to uplifting music during school pick ups
251. karaoke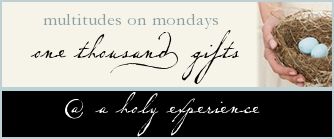 Have a great week and here's to moderation!